St Laurence's Gate - A History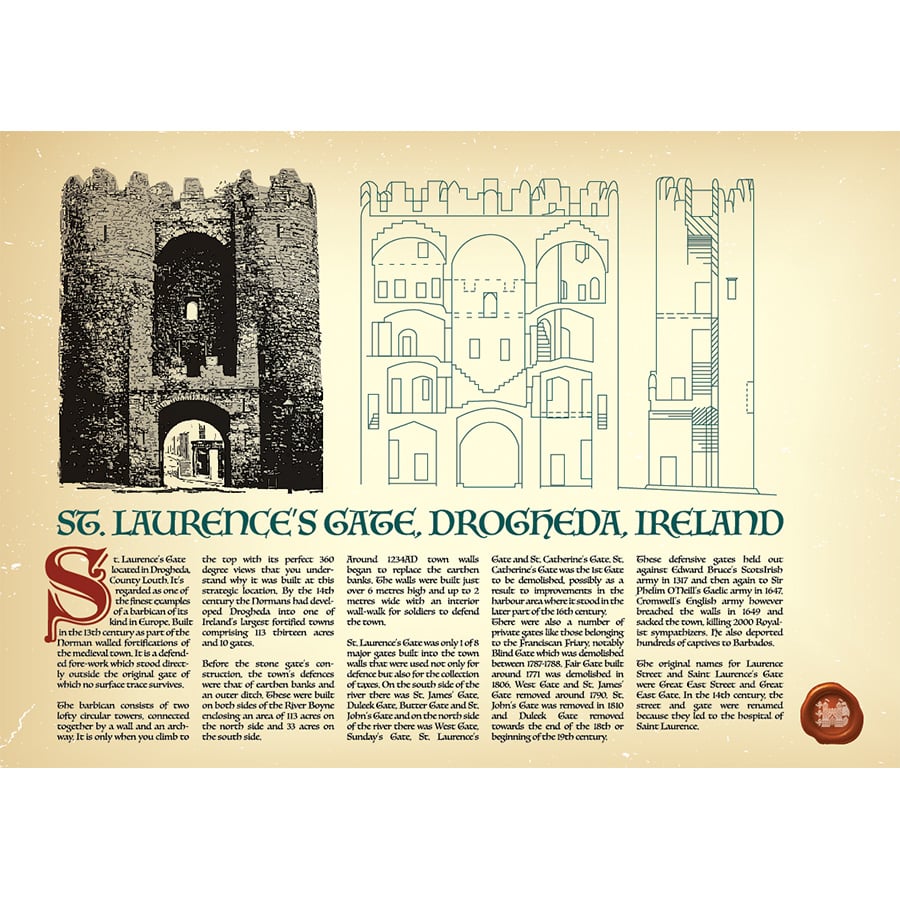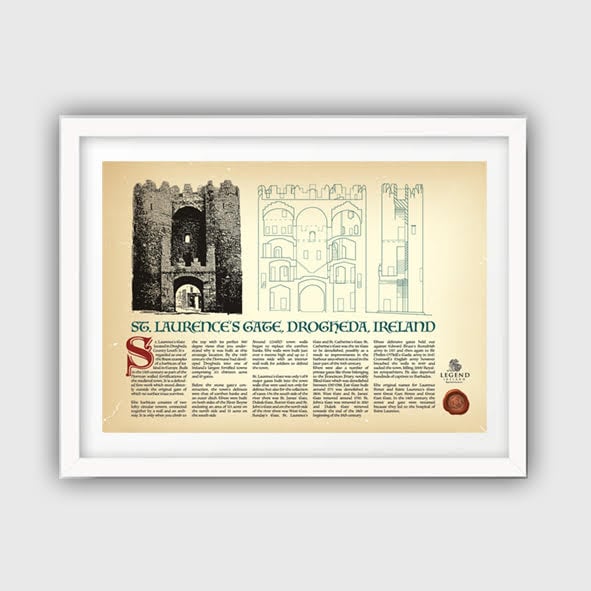 A fascinating information poster about St. Laurence's Gate in Drogheda. Choose either a standard digital print, or a premium giclée art print.
What's the difference between a standard digital print and a quality giclée art print?
Digital prints are high quality laser prints. Fine art prints are made using the giclée process, with quality archival inks and fine art paper, ensuring longevity and durability (up to 200 years).
This product is shipped unframed, in a sturdy, quality cardboard tube. We can however provide framed prints on special request.
SIZE: A3 or A2
Delivery is by postage and costs €6.20 (€3 with additional prints) within Ireland, and €9.00/€6.00 outside Ireland.
Please allow an extra 3 weeks for print and fulfilment on giclée art print orders.