Old Drogheda Walled Town Map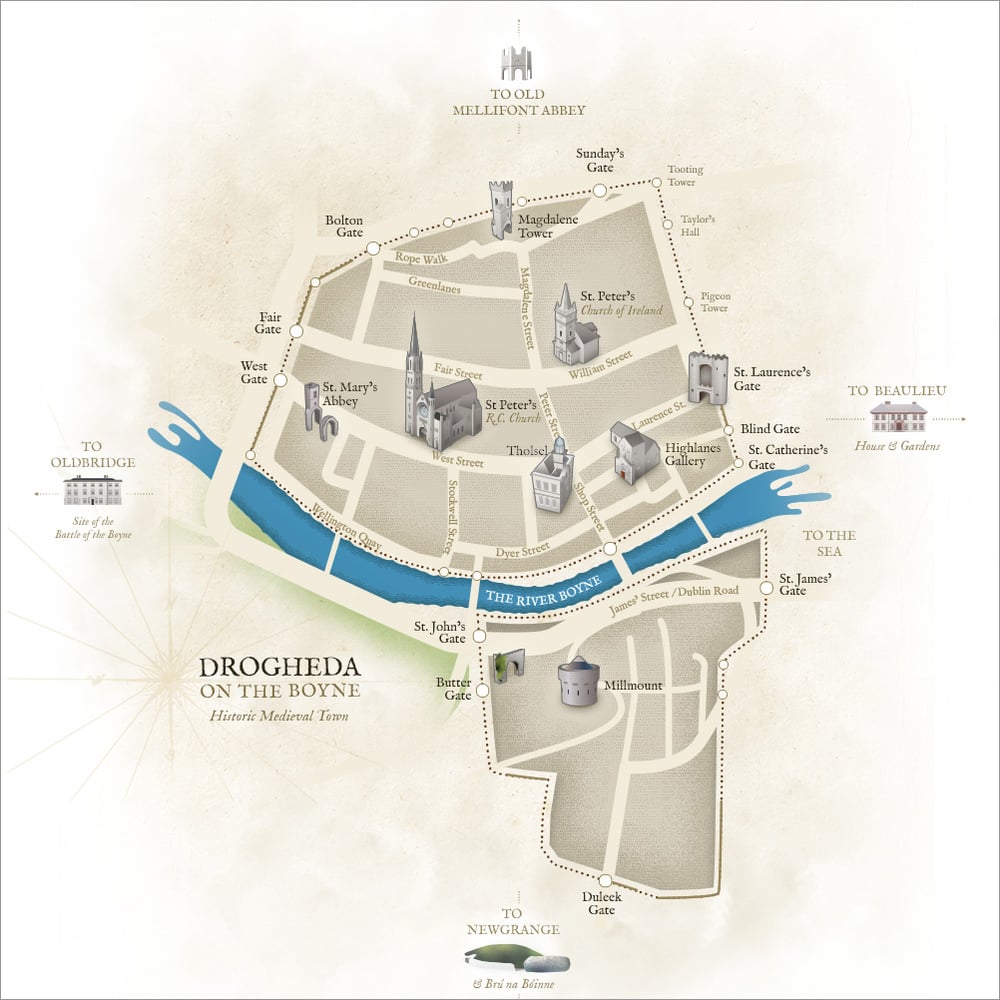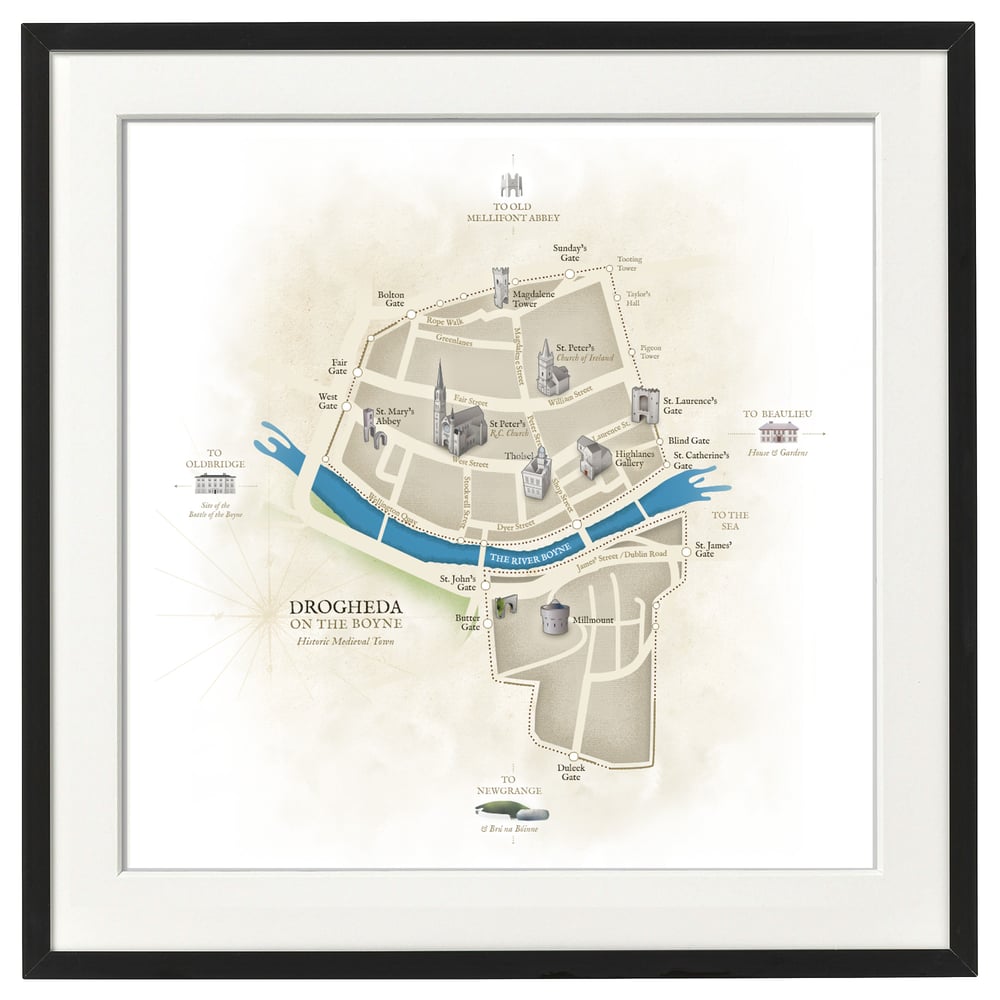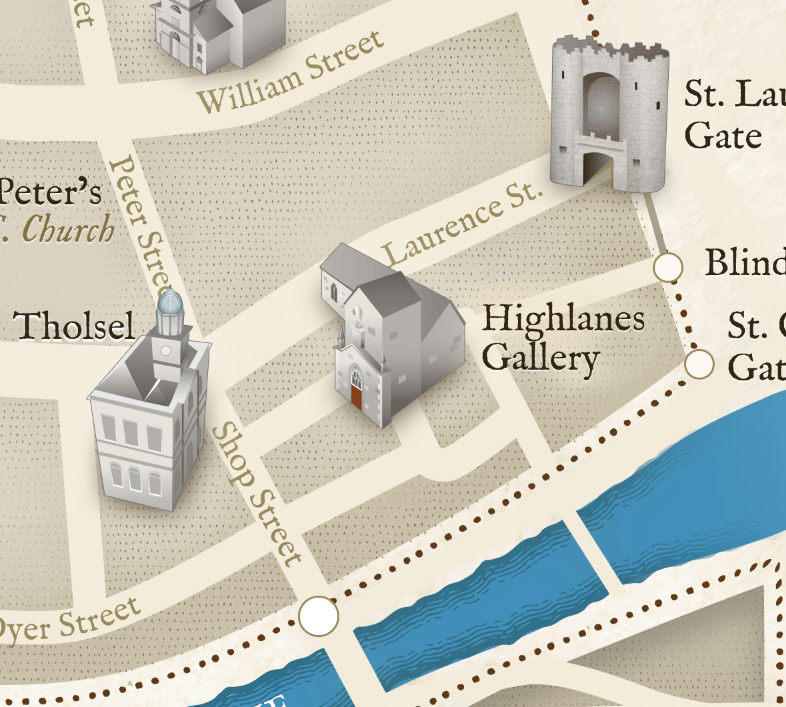 Vintage style map of historic medieval walled town of Drogheda, showing historic sites, and showing original town wall outline, gates and towers. Each historic site is illustrated in miniature, fantastic detail. Choose either a standard digital print, or a premium giclée (pronounced 'zhee-clay') art print.
What's the difference between a standard digital print and a quality giclée art print?
Digital prints are high quality laser prints. Fine art prints are made using the giclée process, with quality archival inks and fine art paper, ensuring longevity and durability (up to 200 years).
This product is shipped unframed, in a sturdy, quality cardboard tube. We can however provide framed prints on special request.
Full page size: 420 X 420mm (this print has extra blank space around the edge for framing/mounting).
SPECIAL LOWER LAUNCH PRICE - FULL PRICE €25/€55
Delivery is by postage and costs €6.20 (€3 with additional prints) within Ireland, and €9.00/€6.00 outside Ireland.
Please allow an extra 3 weeks for print and fulfilment on giclée art print orders.
Interested in getting your print framed? We recommend a dark wood effect frame with cream mount for this map. Boyne Framing on North Quay in Drogheda has partnered with us for a discount for Banks of the Boyne customers - simply show proof of purchase for a 10% discount. P1 - P7 is the reference with Boyne Framing.